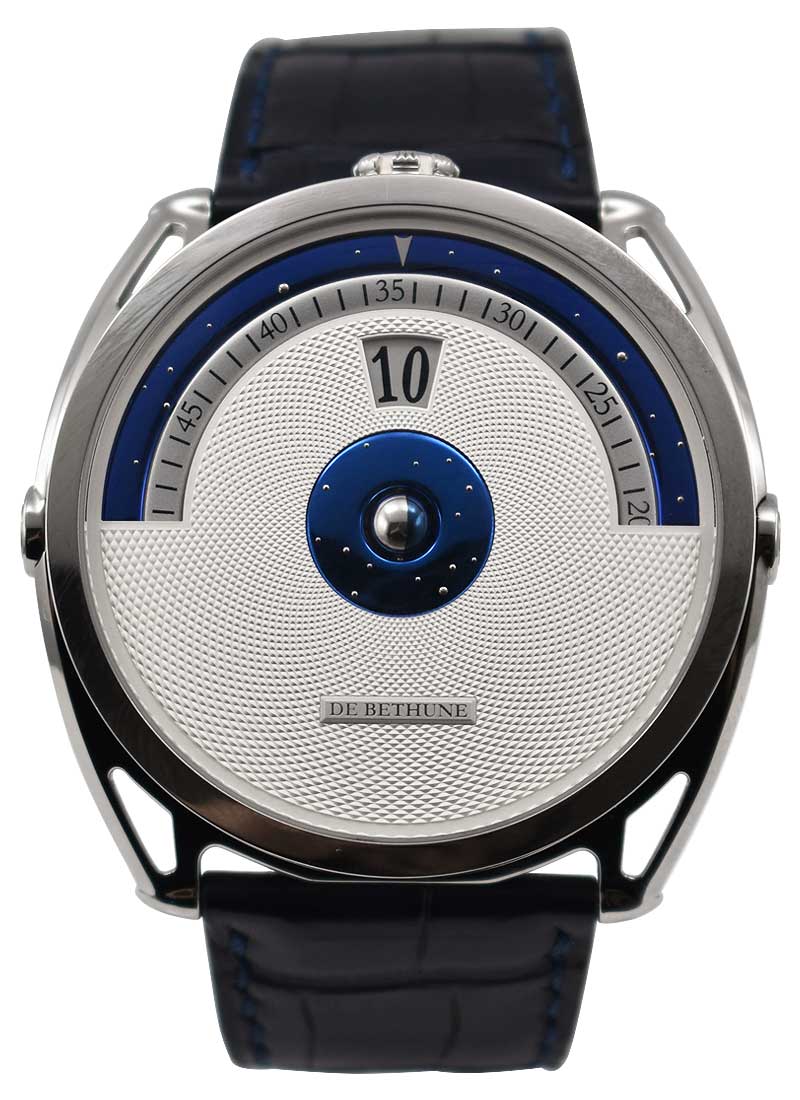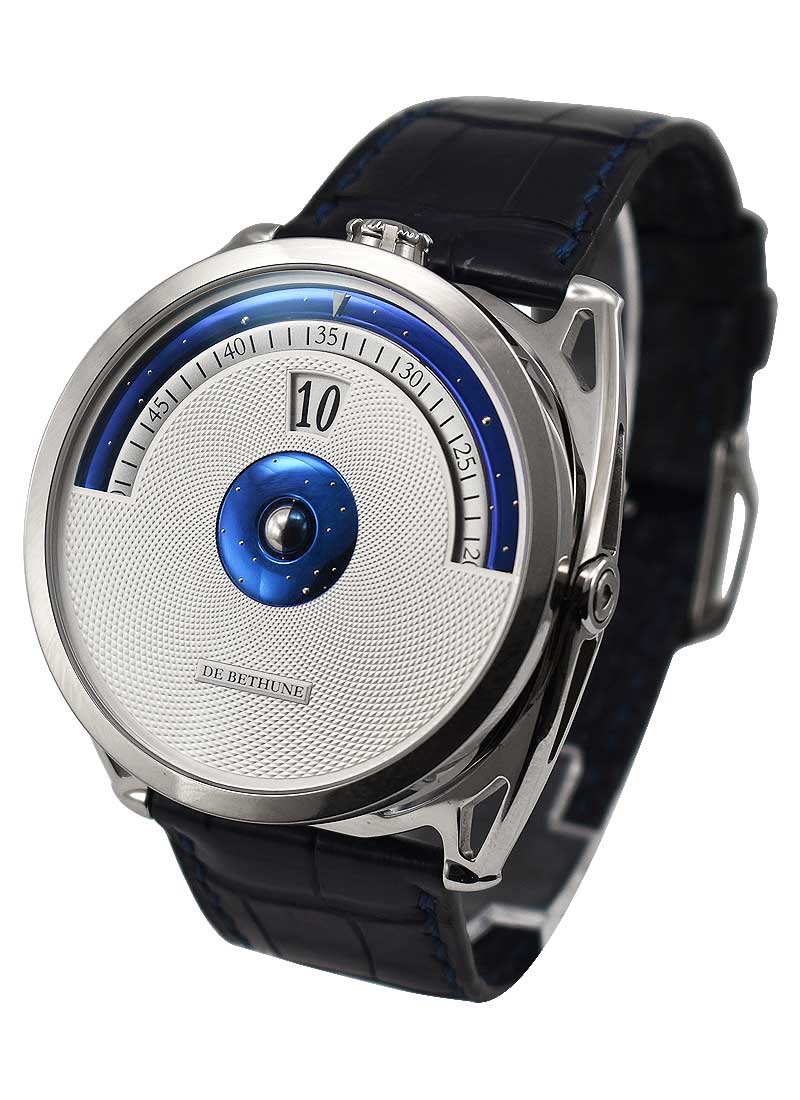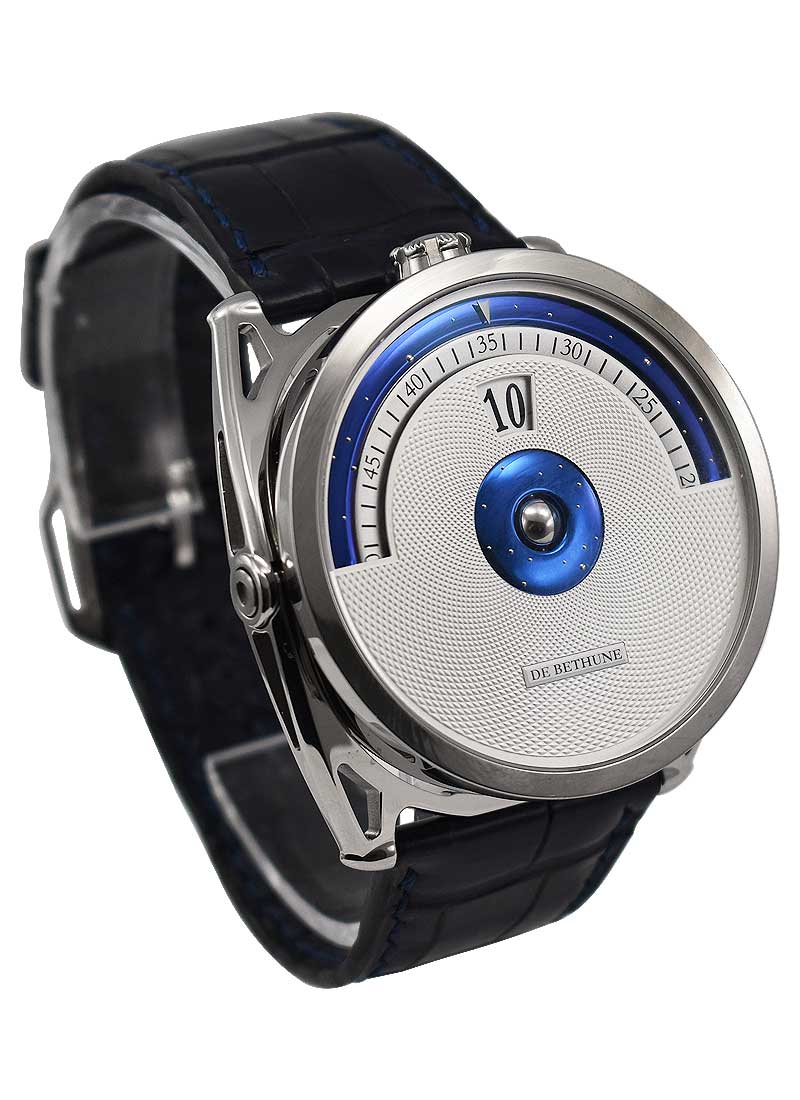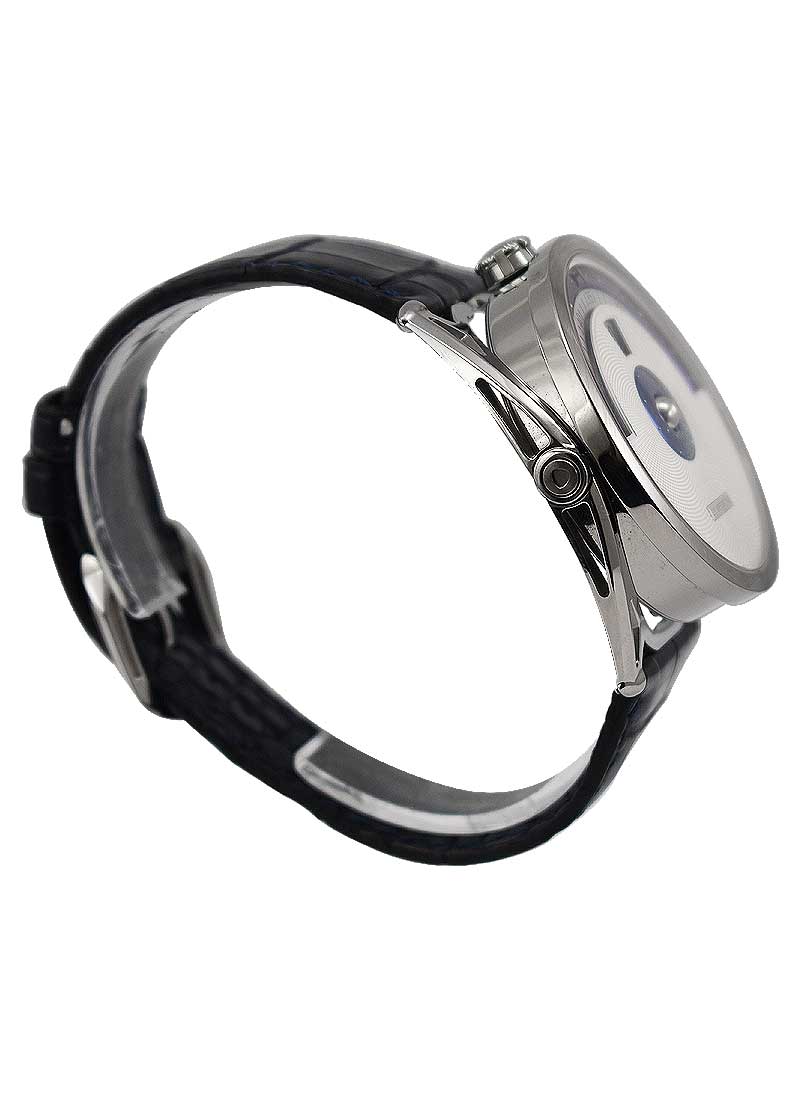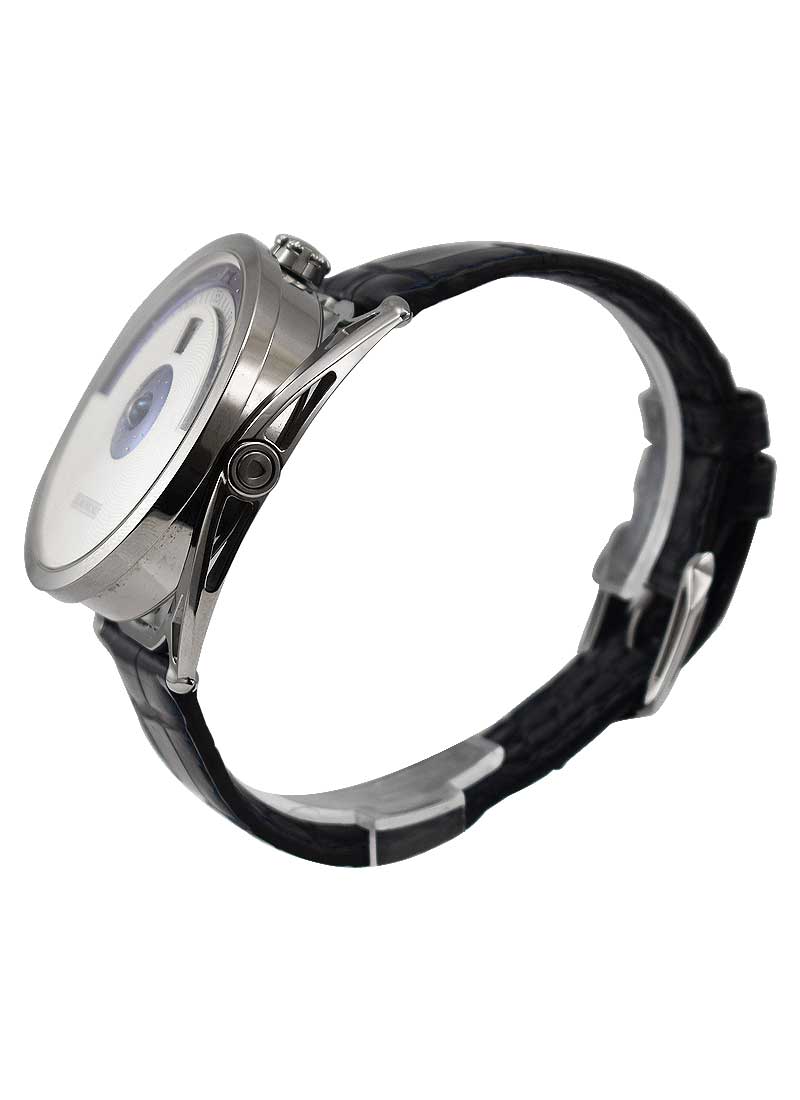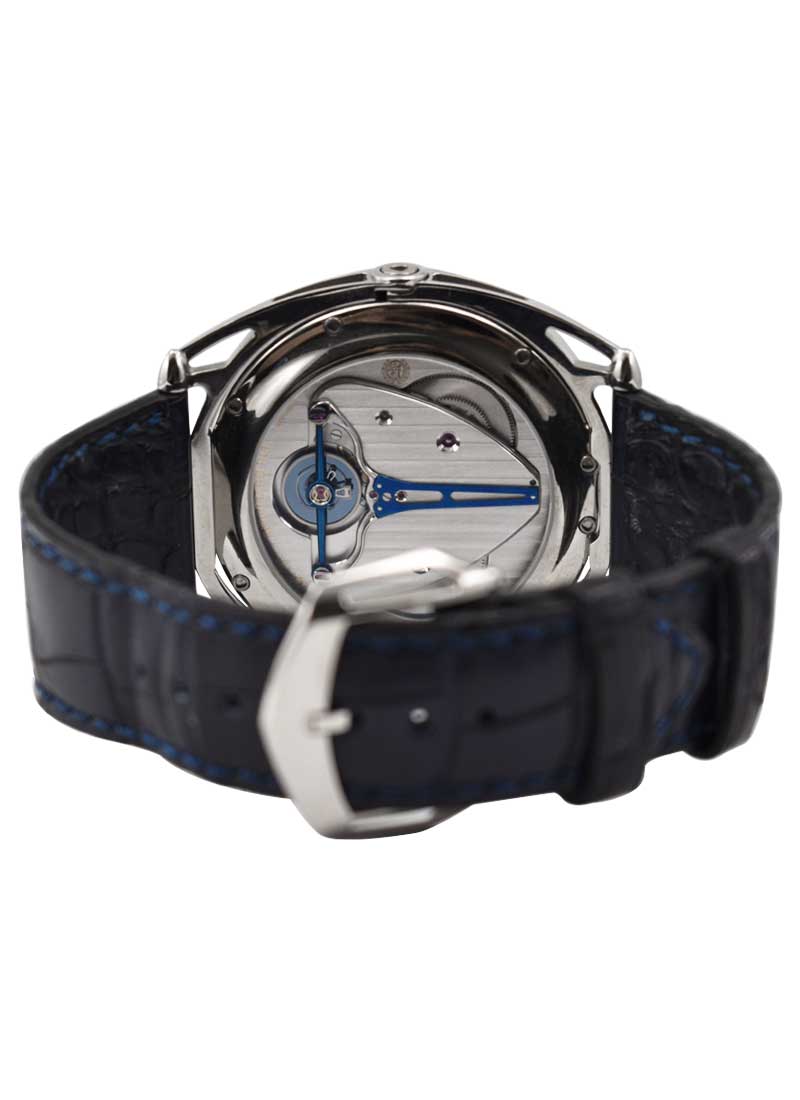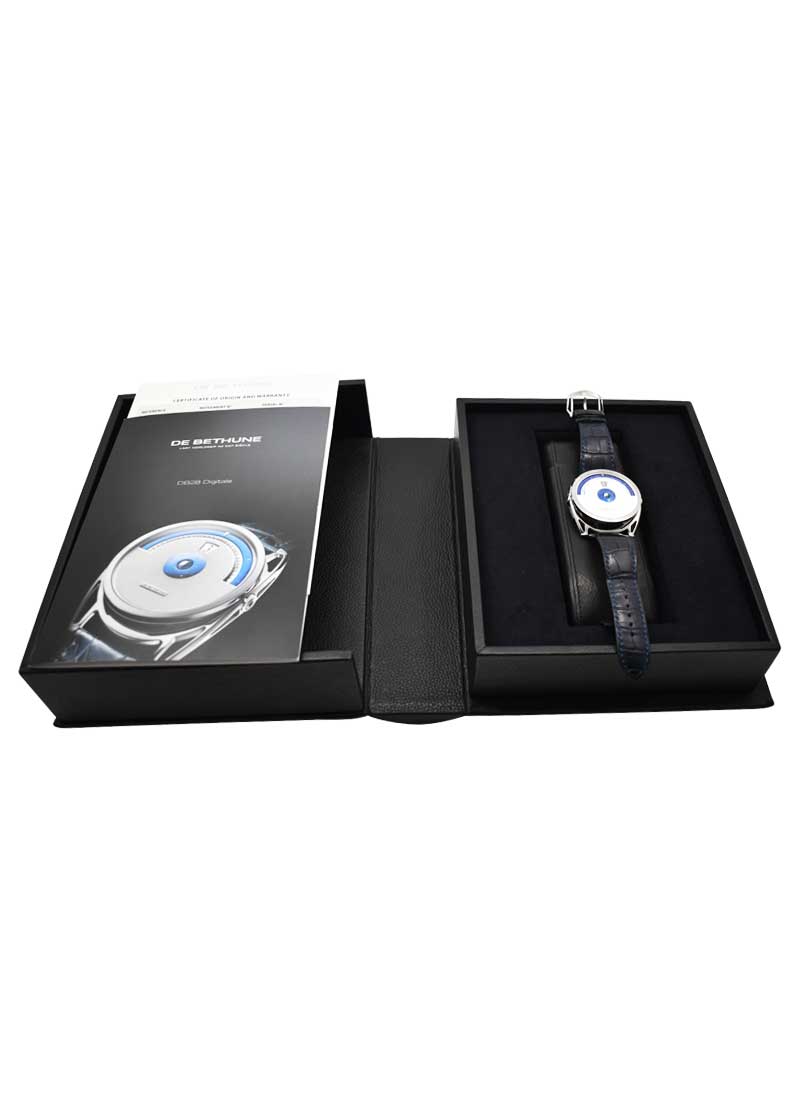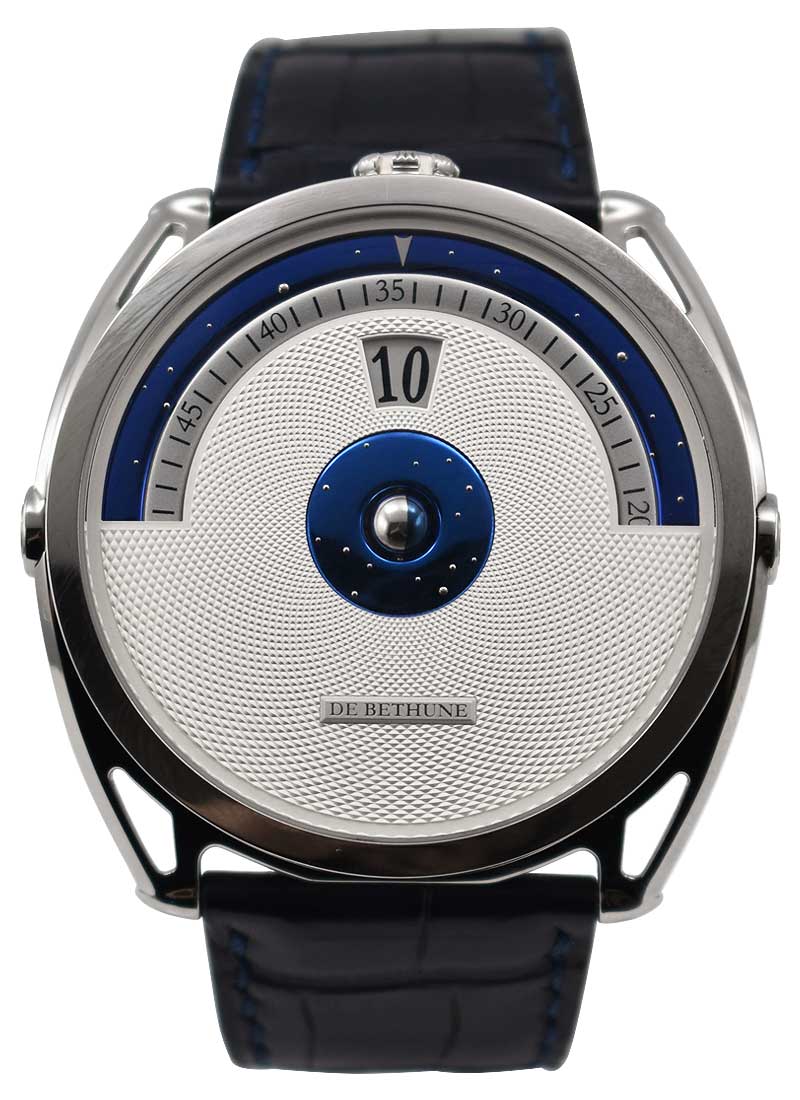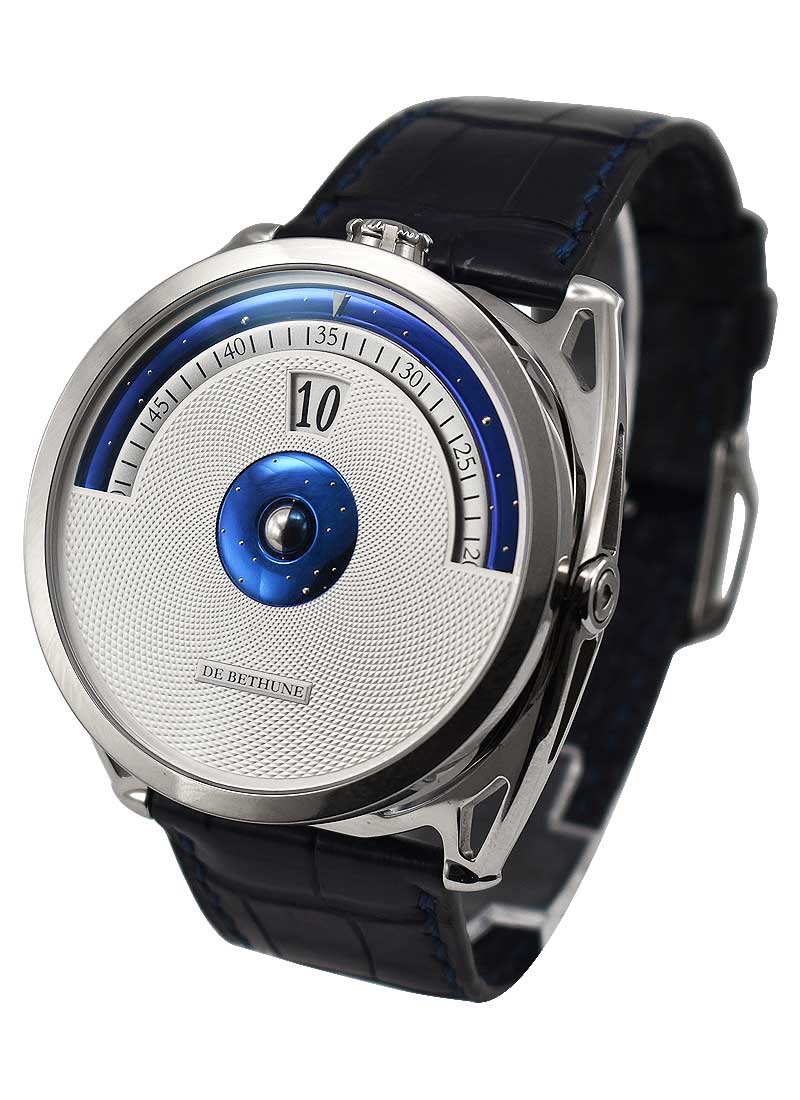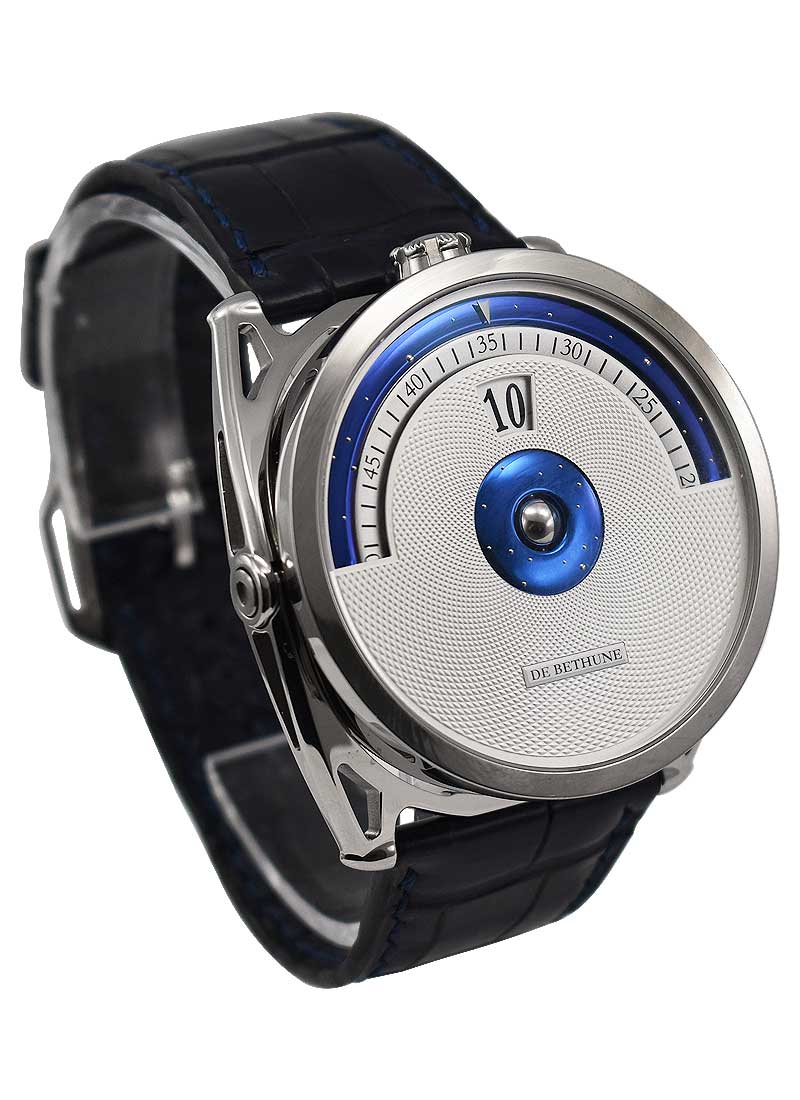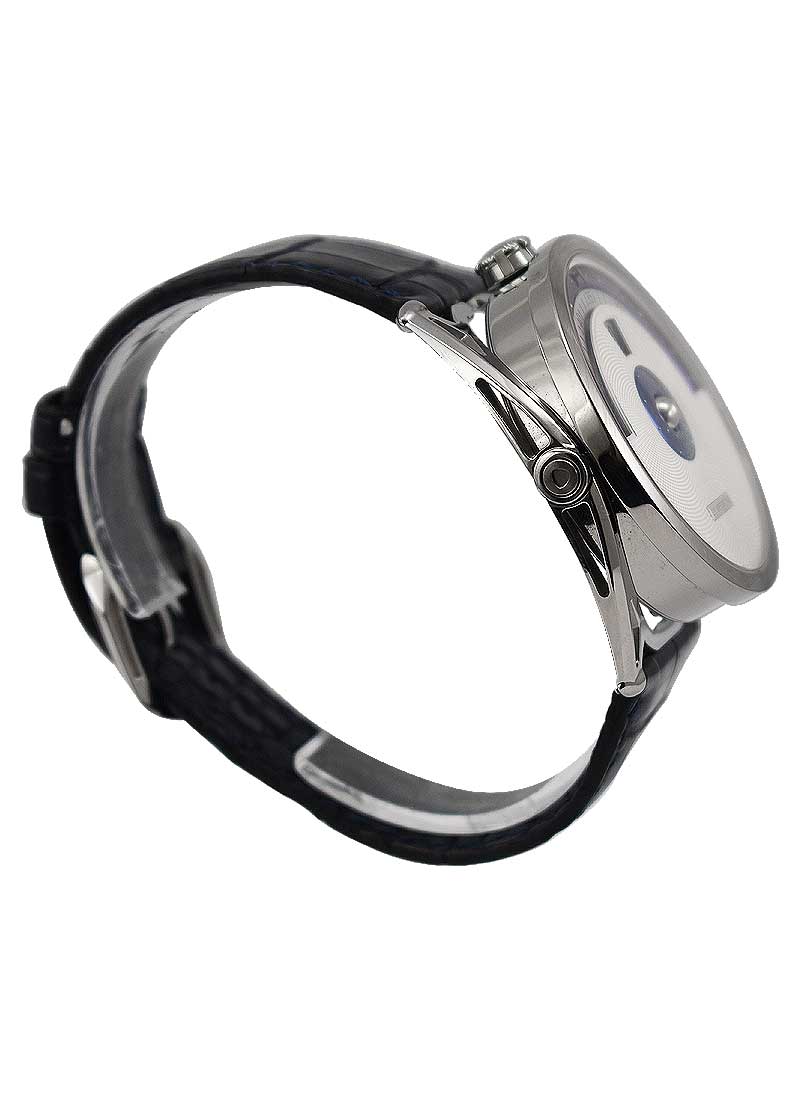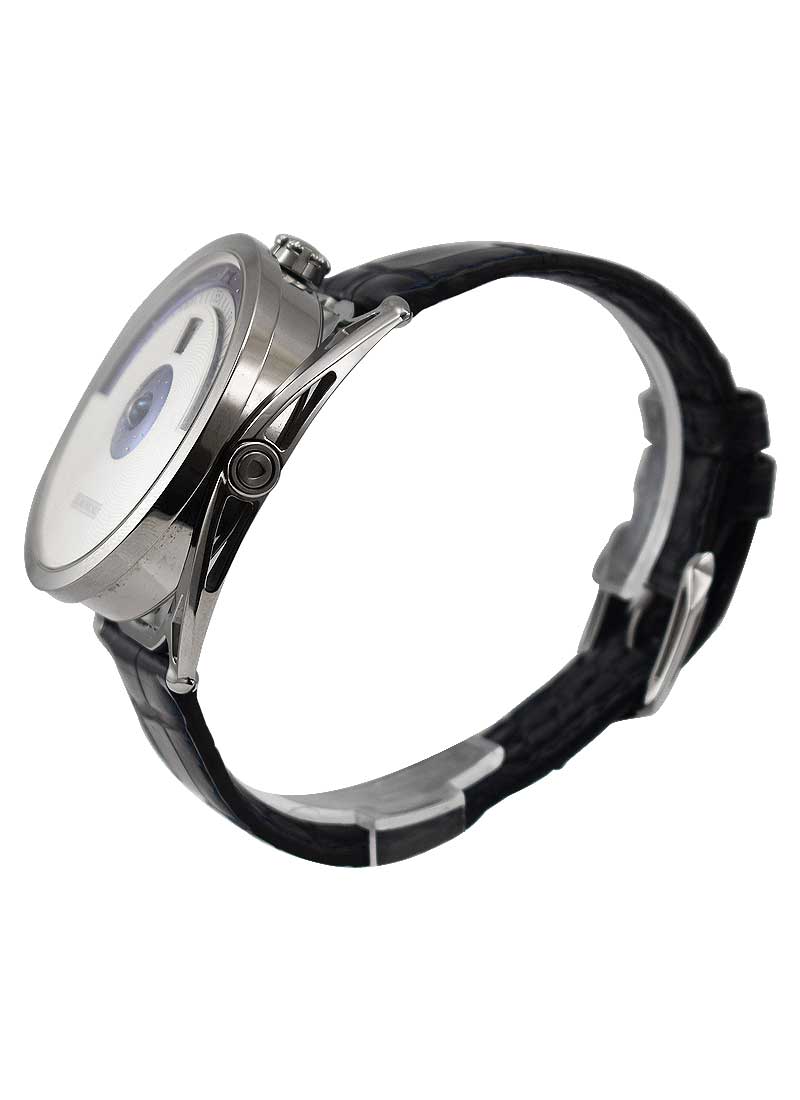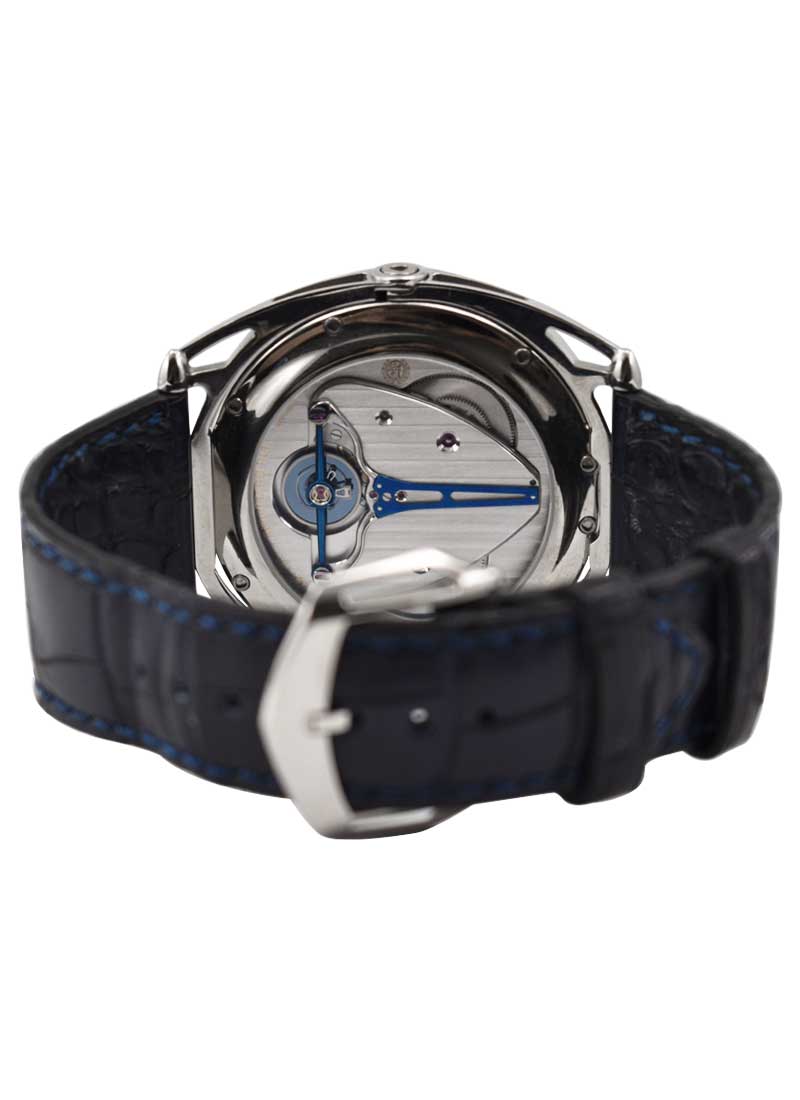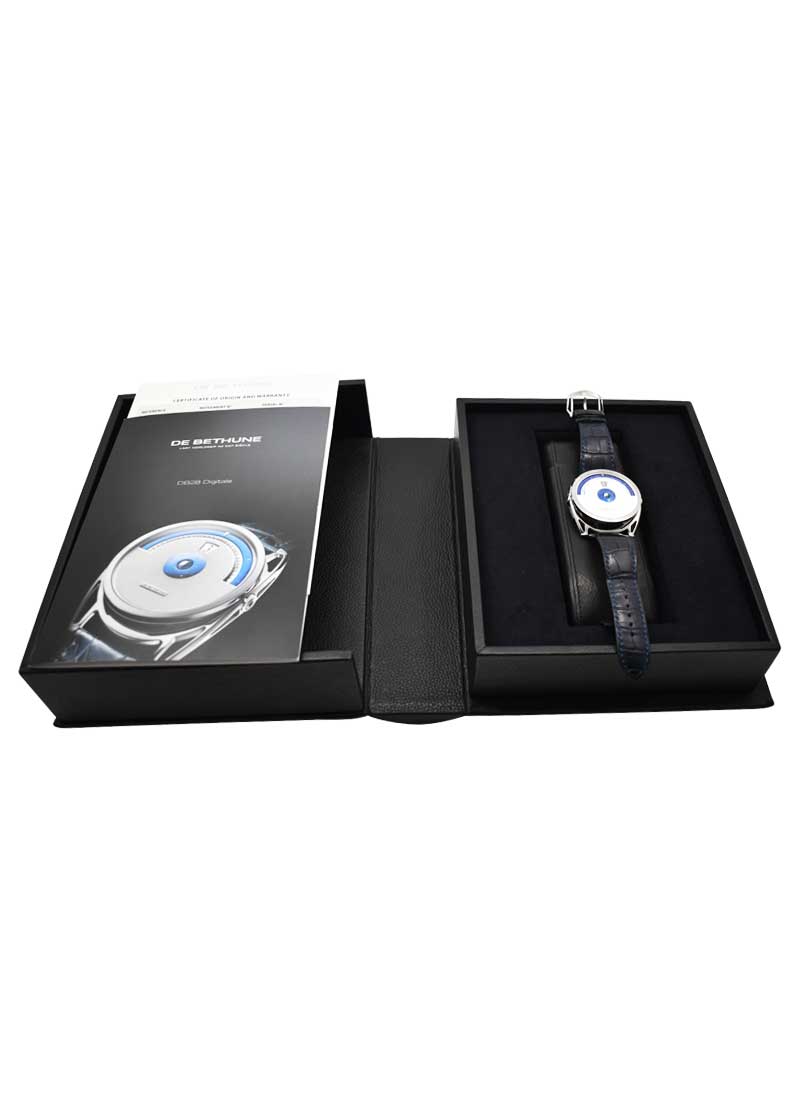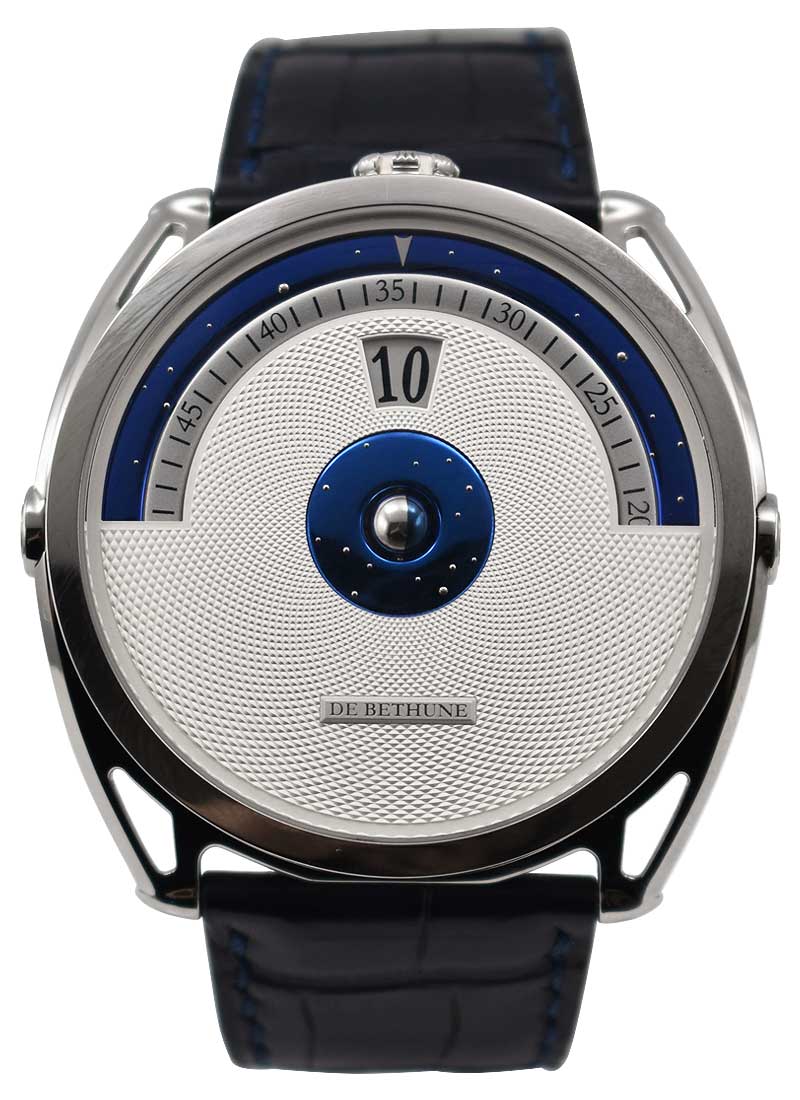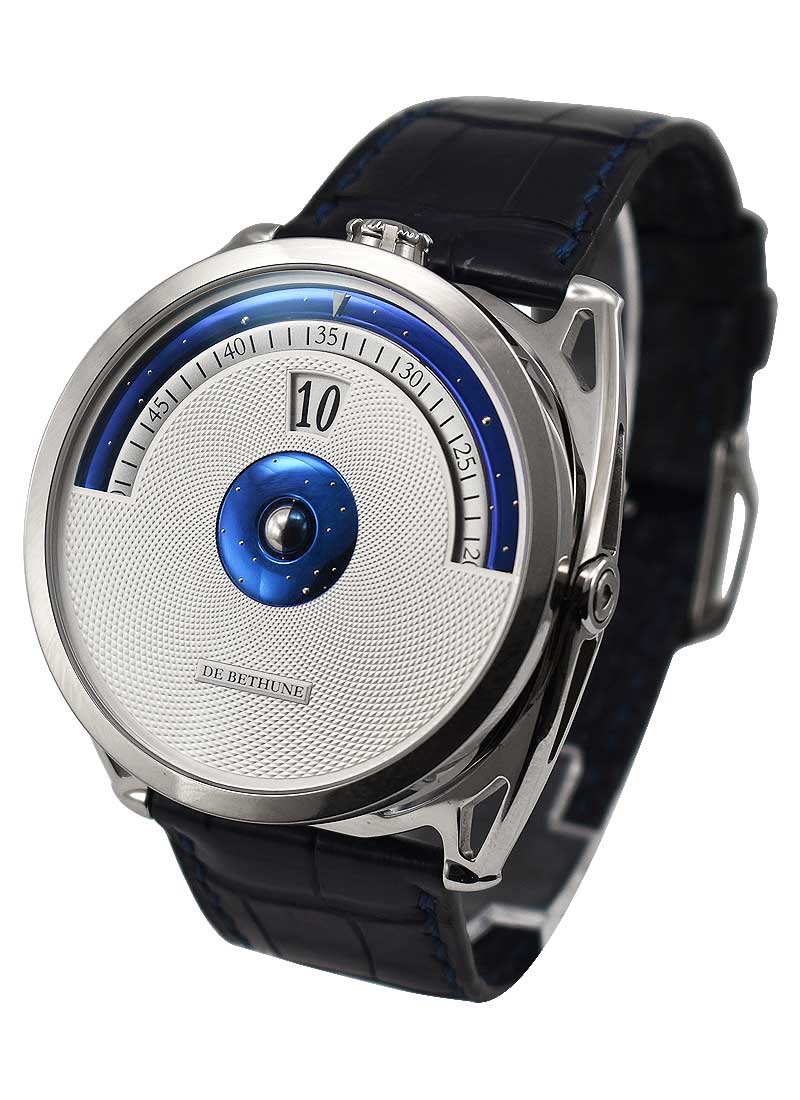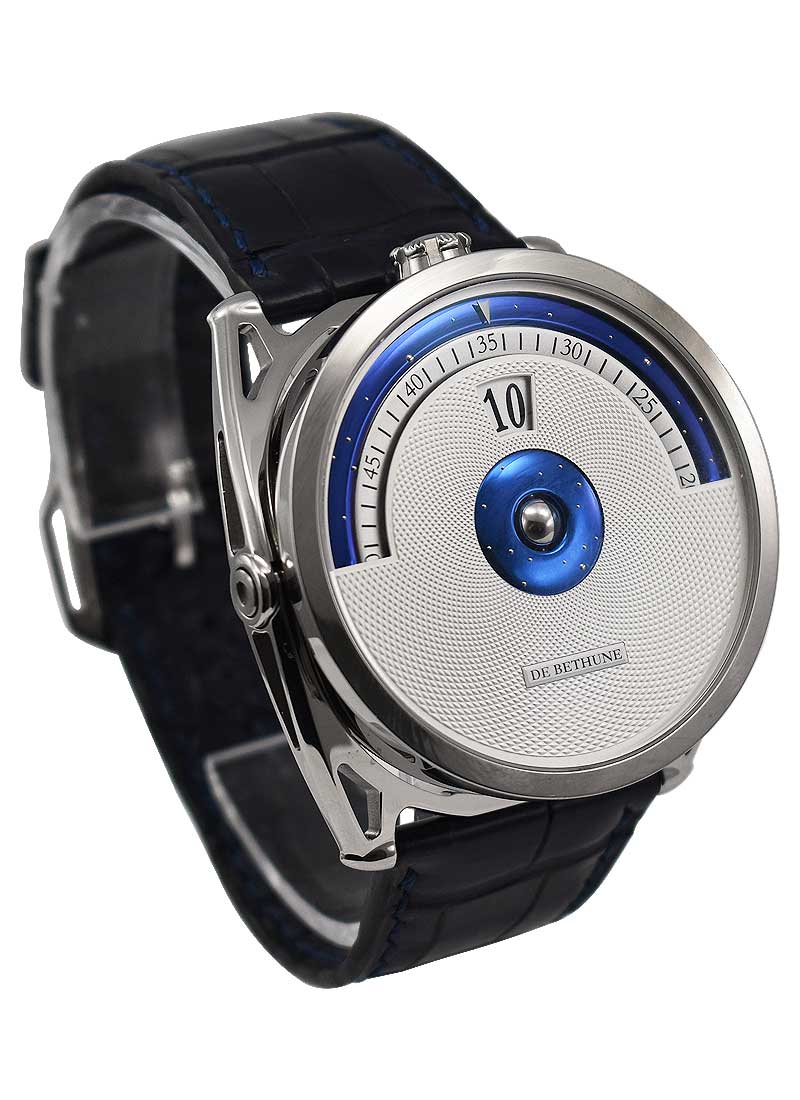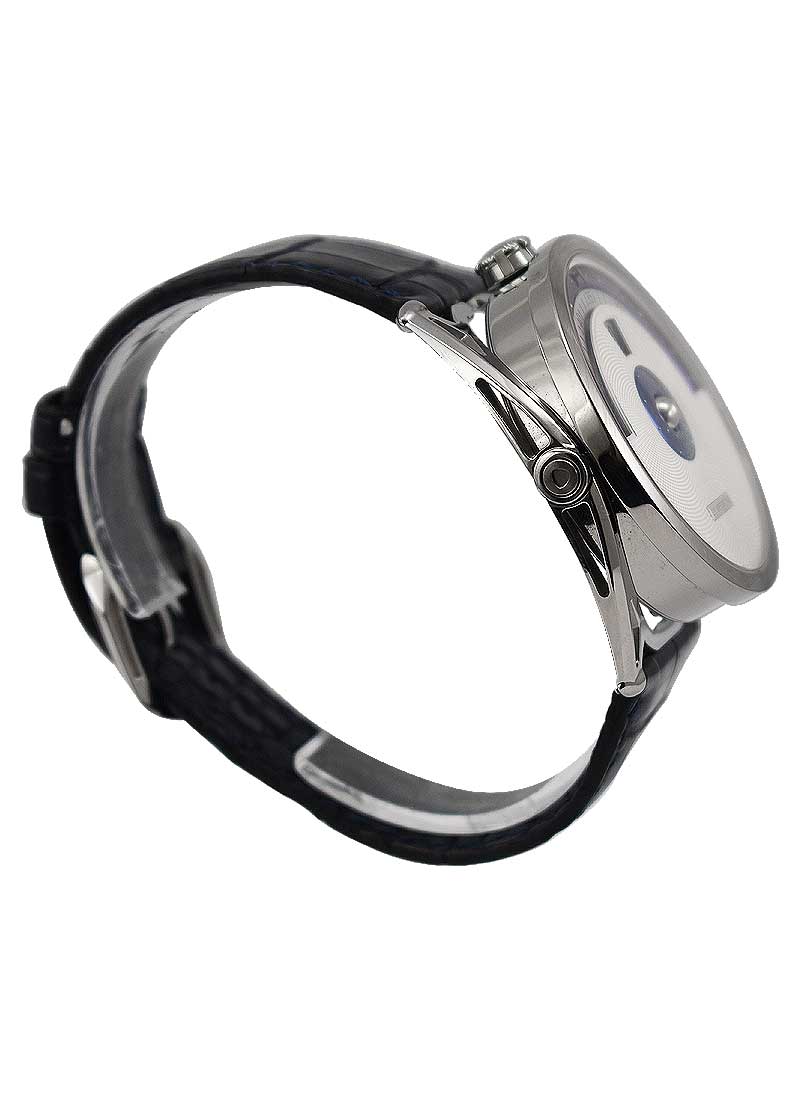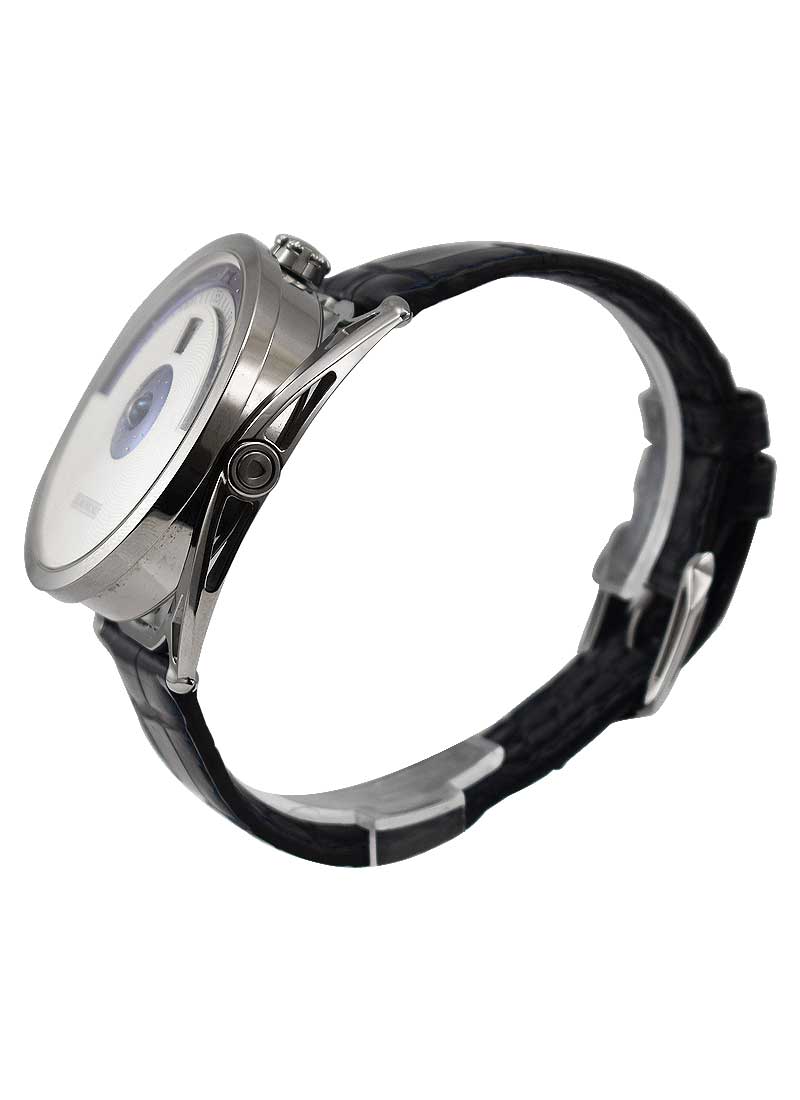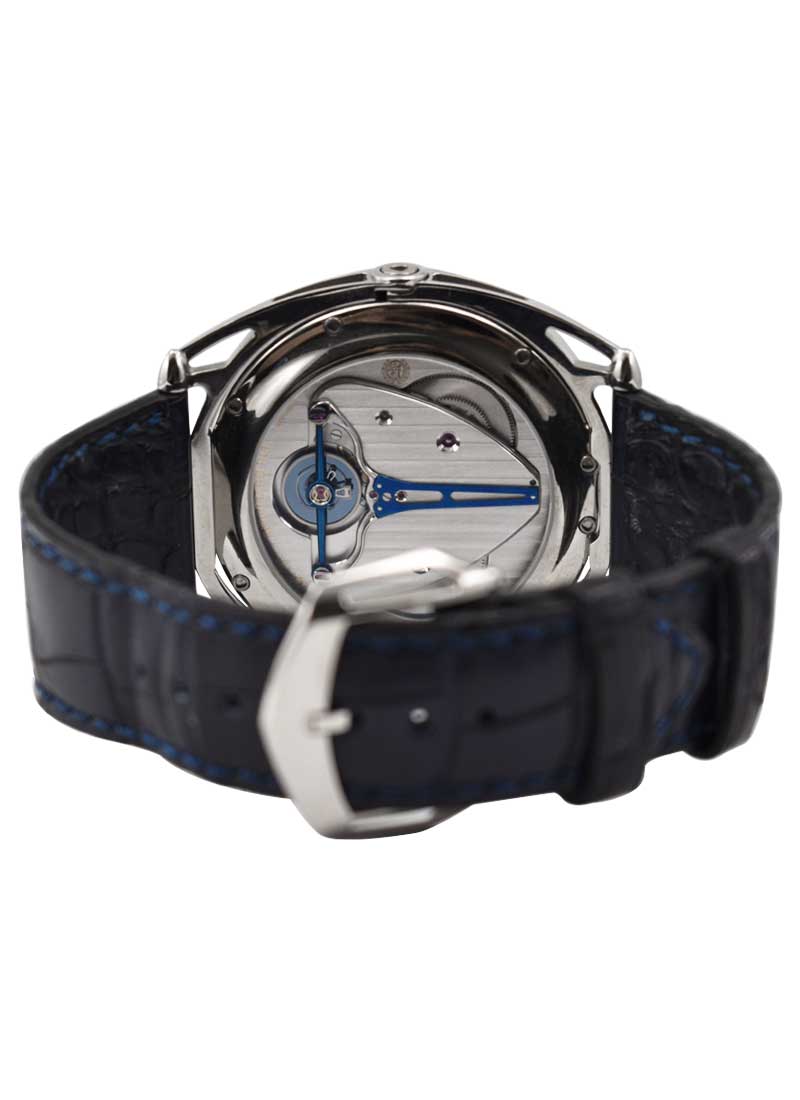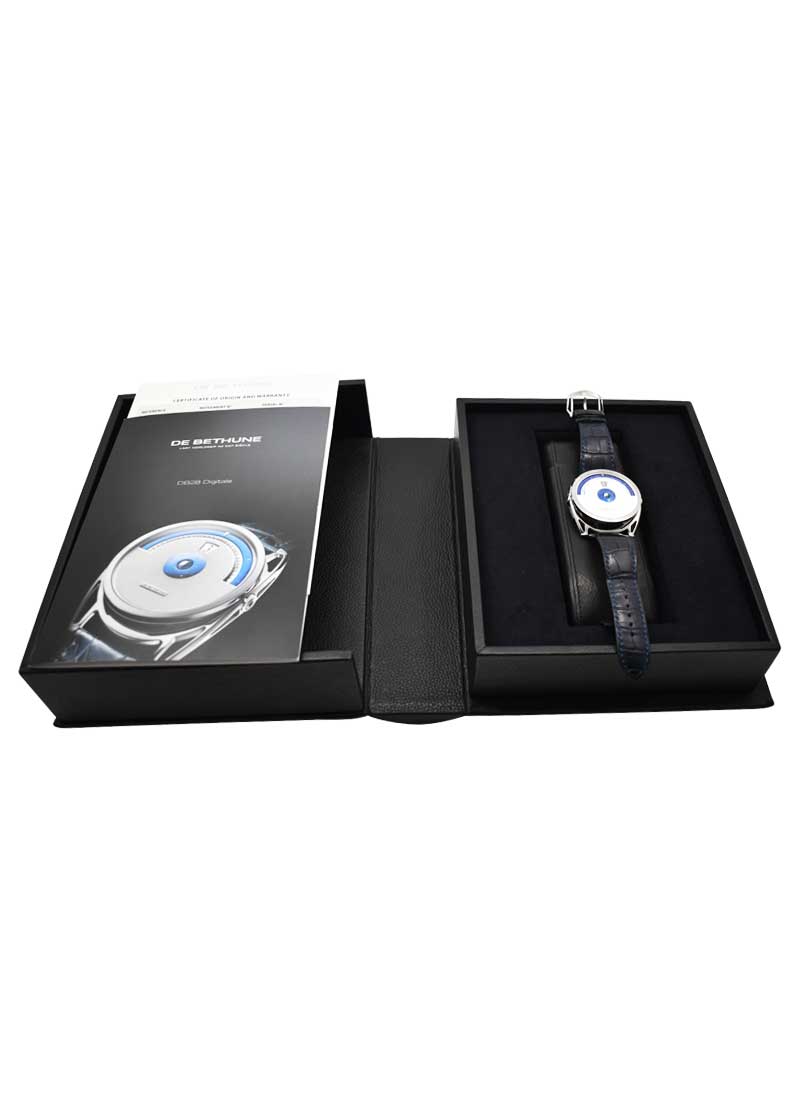 De Bethune
DB28 Digitale in Titanium
on Blue Leather Strap with Digital Dial
| | |
| --- | --- |
| Model #: | DB28DS |
| Case Material: | Titanium |
| Case Size: | 45mm |
| Movement: | Manual |
| Dial: | White |
| Bracelet: | Blue Leather |
Condition: This watch is in Mint Condition.* Complete with Box and Papers.
$ 119,500
* We have graded this watch to be 95% - there are minor scuffs or some wear on strap
Message us now on

whatsapp
Description
This watch was originally launched in 2014.The DB28 Digitale, equipped with a mechanism powering multiple display modes – digital for the jumping hours and analogue for the minutes and spherical for the moon phases – embodies a highly contemporary vision of the aesthetic of that era. The dial adorned with a hand-guilloché barleycorn motif, together with the spherical moon and the star-studded sky, represent classical references that are arranged and executed in a manner that accentuates the modernity of the design.

The DB28 Digitale has just three moving elements: the rotating minutes disk, the digital hour, and the spherical moonphase. There are three static design elements: the stylized night sky surrounding the minute track and the moonphase, the dial guilloché, and the De Bethune logo.

Caliber DB2144 is a five day movement, and it benefits from the same clarity of design as the dial side. Two features are worth noting. The first is that there is not only shock protection on the balance staff, but also on the mounts for the blued balance bridge. The design is similar conceptually to Breguet's invention known as the para-chute shock absorption system, in which flexible blade springs retain the balance jewels in place. In the caliber DB2144 the springs take the form of two elongated S-shapes, fixed to the central blued element; the whole thing has an oddly organic feel – there's more than a hint of biomechanics.

The balance wheel is also very unusual – it's a disk of pure silicon, with a white gold outer rim; the idea is to make a balance that's unaffected by temperature, and with as much of its mass on its periphery as possible, for better rate stability.